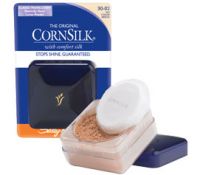 Review subject

I am a 58 yr old african american and have been using Cornsilk transulent , no color for 19 yrs. Please bring it back . What it does is set my makeup and doesn't add extra color.

Review subject

No wonder I can't find it....Out of all the face powders I have used - this is my favorite. Please bring it back

Cornsilk loose powder

I concur with the others--PLEEEEZ bring it back! The "no color" is the only type that works with my fair "Winter" (blue undertone) complexion. Everyone else's is too dark and/or too yellow!!!

Back
to top