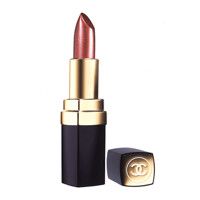 Very Nice

This is a hydrating lipstick which applies smoothly. Can be blended for more sheerness or layered for a more intense colour. Has a soft shimmer. Wore well with few applications. I would consider this product worth the price.

Beautiful Summer Lipstick

This is my go-to lipstick. It's hydrating, so my lips fell smooth and healthy. The colors are beautiful but natural. It's sheer, but not too sheer. I don't like lipstick that might as well be chapstick. My only quibble is that the shimmer of my hue might be a little too much for my daytime, but not by much. Otherwise, it's a good answer for natural+ lips.

come on its chanel...

its chanel... how could it be bad? but really i love this lipstick. my biggest complaint about lipstick is that it dries our my lips or looks yucky when i dont reapply... this lipshine does neither. if you can afford it... do it.

Back
to top