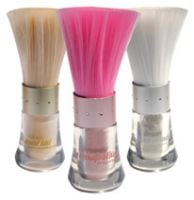 Love

What's not to love about this one? And the brush is so cute!

can you beat it?

the only bad thing about glitter in general is that you cant eat it. when you see the perfectly entrancing shimmer glinting off your skin and smell the dessert recalling scents, you fkind yourself wanting to lick it....and you can, and it taste great! so glitter, good, scented, good, taste, GOOD?!.....good!

Great

This product is amazing !!!!

Back
to top