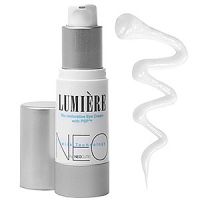 NeoCutis Lumiere Bio-Restorative Eye Cream
As low as
Pricey But Contains A Lot of Pricey Ingredients

I tested this for my derm's assistant. Although it is pricey, it is an eye cream that contains a lot of pricey ingredients: Bisabolol and sodium hyaluronate, in combination with PSP - Processed Skin Proteins, - which is a blend of essential nutrients, such as growth factors, antioxidants and matrix proteins, including collagen. I don't have puffy eyes, but I do have dark circles underneath my...read more eyes. It has lessened the dark circles a miniscule amount. The gentle cream has not caused any irritation to my eyes. I am not sold enough to purchase this myself.

Got this from my dermatologist

My dermatologist recommended the Neocutis products, and I fell in love with them. The Lumiere eye cream helps give a youthful more vibrant look of skin around and under the eyes. The product seems pricey, but the tiniest bit goes a long way, so the product lasts a long time and provides results!

Amazing Eye Cream

I love this eye cream. It has a mixture of PSP which includes growth factors, cytokines, interleukins & antioxidants obtained from cultured fetal skin cells. Bought mine from www.AlexaSpa.com. They send samples on every order and the customer service I have found is exceptional!

Back
to top