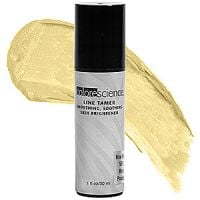 NICE

Good Product

This product is a wonder!

It works on redness and smooths out your skin but also soothes your face when your feeling "a little dry" or "overcleansed". I haven't found another out there that can compair with it!

Fabulous Base!

The product is a beautiful base to apply prior to putting on your foundation or powder. It evens out skin tone while giving the skin a smooth satin-like finish. It can be used on the entire face. Well worth the money as it only takes a small amount to cover the entire face.