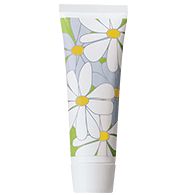 Mehhh....

My mom bought this for me and it is just okay. The smell is not that great and the texture is strange, almost sticky. I do not want a lotion that is oily, but rather creamy over sticky. I am a huge lotion girl all year round, and frankly there are a lot better options out there that are more readily available.

Makes hands so soft without the greasy feeling

This product evaporates after putting on leaving hands feeling soft and not greasy. Not crazy about the smell but it works great and is a very reasonable price.

highly recommended

I am groomer so my hands are washing and drying dogs all day and this hand cream keeps my hands from drying out or cracking. I use it twice a day and my hands stay soft all day long.

Back
to top