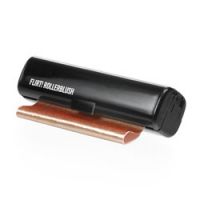 Flirt! Rollerblush
As low as
fun, cute, handy little idea

the color i have is a light shimmery glowy pink, it gives you alot of color for being a little piece of tissue. its a cool idea, i dont use it alot b/c i have sooo many blushers to pick from and i like to keep this in my emergency overnight travel case because it wont shatter like a cake blush or spill like my mineral blushes would. perfect for travel! long lasting too, and in enough colors for everyone, and not expensive at all.

Good idea

This is very compact. Good for traviling I have it in 01. A nice pinky shimmery coloor gives you alot of shimmer with it though.

Back
to top