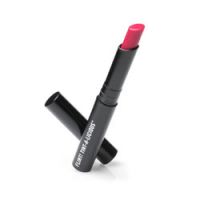 Editor's Rating & Review
Finding the right color of this Kohl's-exclusive brand may be a challenge, as there are less than 10 shades available. The sheer finish really does look "kissable" -- as if you've already kissed a bold lipstick away. The color lacks a strong taste, applies like a lipstick and wears like a semi-glossy stain. SPF 15 is a plus along with a transport-friendly, slim design. Great for those "I-naturally-look-this-gorgeous-without- trying" moments (aka all the time).
Reviewed by Charli on 09/25/2007

How we review products
Nice lip color tint

This is a nice product. The colors are grand, but the product doesn't last long. It is a great product for the teens, they love it.

Nice basic gloss

I found this by accident. Nice packaging. Basic colors. Leaves your lips softly colored with a nice sheen. Nothing loud or overbearing about either the shades or the packaging.

ehh

Its just alright. It kinda does what it says. The color shows up way too much on me which I dont like and it doesnt give that much moisture, or at least, not if you dont reapply every 15 to 20 minutes. It is shiny like a gloss, but too much for my liking with even 1 application. Victoria's Secret has the same product and does it a lot better. Its also cheaper, around $6. I dont know why I ever switched!?

Back
to top