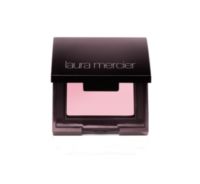 LAURA MERCIER SECOND SKIN CHEEK COLOUR

I purchased Lush Nectarine and Lotus Pink, my first LM blushes and I can't believe I never tried these before. I love love peach blushes and this is no exception. It has beautiful matte glowy finish so I've been wearing it during winter but it would also be perfect for summer. Packaging is really tiny compared to my other blushes but a little goes a long way, very pigmented and long lasting. I'm d...read moreefinitely looking into buying more LM blushes. My HG blush for summer. Beautiful golden peach that gives a lovely healthy flush to the cheeks and looks amazing with bronzer or a tan. Looks shimmery in the pan but applies nearly matte, with a lovely glow to it. Lasts all day without fading. Can be applied sheer or built up easily without looking cakey. Package is small for a blush, but don't worry, this is densely pigmented so a little goes a long way and the package will last a very long time. Excellent quality! I was very hesitant to buy this blush at first. It looks so tiny for such a price tag and, the fact it looked like there was shimmer in it made me apprehensive (big matte fan). After caving in and buying it I found it to be everything I was hoping for! I'm around N25 for reference... I looked high and low for a true peach blush and I couldn't and, nothing compared to this one, I kept coming back. It looks bright in the pan but applies very natural looking and can be built up but, I would advise going light handed at first since you can go overboard with this. It's a beautiful pure peach! nothing too pink or brown about it, I adore this blush so much. When applied you can't tell there is shimmer in it at all, it gives you such a natural and youthful glow. Also a little goes a long way and the little pan no longer seems like a ripoff to me, it will last a long time. This is definitely a staple for me. When you first look at this shade in the small, square compact, it looks as though it will give a shimmery gleam to the cheeks. However, it applies quite matte. I prefer matte because I have very oily cheeks.

FAB

I *love* Laura Mercier's Second Skin Cheek Colours! Her line of blushes is aptly named because they go on your skin so naturally and flawlessly that it really does look like it's part of your skin or, ahem, your second skin. I began by first acquiring the two that most people seem to crow about the most, Lotus Pink and Lush Nectarine. LP is pretty, but on me, it isn't so unique that I can easily d...read moreifferentiate it from all the other pinks out there (however, I do give it bonus points for being such a vibrant warm pink). On the other hand, I just cannot get over the beauty of Lush Nectarine. It's this gorgeously flattering vivid peach that comes to life on your cheeks and gives you the prettiest "glow from within." I find LM's blush shades seem to be much more subdued than ones from other brands and therefore you really don't have to worry too much about how much to put on or what kind of brush to use. Other notable mentions: Sweet Mandarin, Rose Petal. This is a fantastic (and extremely underrated!) blush line that is perfect for all blush lovers, even novices. I love her Second Skin blushes so much that in temporary moments of insanity I think about saying goodbye to all my other blushes and keeping hers only (emphasis on the word 'temporary,' lol). I hope she never discontinues this line!

Marvelous Mercier

There do not seem to be any products that Laura Mercier makes that are not the best-you just have to be able to aford the splurge. If you can and want to/need to for blush this one is it-Great colors, goes on smooth, not splotchy and with a soft shimmer that does not leave you looking like a disco queen. I think this is my favorite blush.

Back
to top