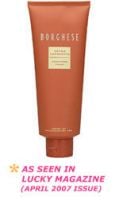 great cleanser

first of all, the container for this is HUGE! you get SO much. you know it will lat you a long time because you only need a pea size to wash your face. the formula is very creamy and lathers very well. this cleanser contains great quality ingredients to make your skin feel cleansed and pampered. when i use this, i notice my skin has a nice glow afterward. it doesn't dry out my skin, and leaves it ...read moresofter and deeply cleansed. it doesnt treat acne, so i only use this a few times a week for extra pampering.

Great Cleanser

I think this cleasner is great. You only need a small amout and it will clean your entire face. Is very creamy and lathers very well. You can actually feel it removing impurities from your face. It leaves my skin feeling very clean afterwards.

cleans without drying

I love this cleanser because the older I get I need as much moisture on my skin as possible. This cream formula is great for that.It cleans the skin but never leaves your face feeling dry and taut like so many other cleansers . I especially reccomend it in the harsh winter months.

Back
to top