featured victoria beckham hair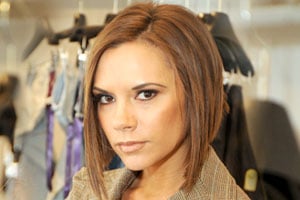 From long to short, Victoria Beckham has had her hair styled every way under the sun. Those who follow who's who in Hollywood have long turned to Victoria to confirm the latest trendsetting look. From her signature bob to her pixie cuts to her long locks of her Spice Girl days, Victoria's hair has always looked, well ... posh. Whether she's on the red carpet or out shopping, Victoria Beckham always looks put together and glamorous from her hair to her well-manicured toes.

If you're wondering how she keeps her hair looking sleek and shiny or are eager to recreate one of her looks, you've come to the right place. Total Beauty has tons of Victoria Beckham photos, as well as plenty of information on how to get her look without a fuss. With all of our do-it-yourself tips and our complete, expert advice, you'll be able to get perfect Victoria Beckham hair in no time. You can also check out our guides to get more information on other celebrities, as well as more information on how to keep your hair healthy and strong. Total Beauty has everything you need to look your best every single day.