featured short hairstyles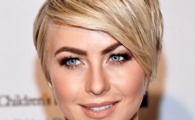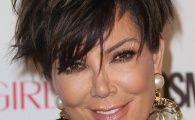 Believe us when we say that there is a short hairstyle for everyone. Whether you're still in high school or enjoying your retirement, or your face is round rather than heart-shaped, we can help you find the perfect short haircut for you. The key is to find the right short hairstyle before making your way to the salon.

Your first stop should be Total Beauty, where we have articles and pictures of all types of short hair-dos like bobs and pixie cuts. Find out which hairstyles look the best with your face shape and see the type of hairstyles that best fit your age range. You'll even find step-by-step instructions on how to style all of the different looks and quick tips on how to keep your hair healthy and strong. Total Beauty's beauty experts have put together everything you need to look your best no matter where you're going. From classy updos to work friendly hairstyles to beachy looks, you'll find the 411 on hairstyles both long and short. You can also find a ton of information on makeup, skin, and other beauty related articles, tips and advice at Total Beauty.