Posted by Total Beauty 04/03/13 at 10:50AM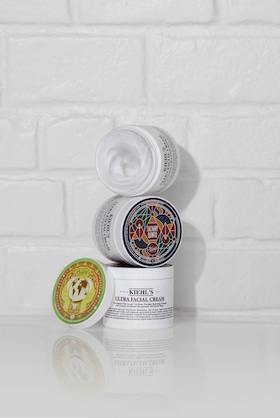 To celebrate Earth Day, Kiehl's slapped some very cool, limited edition labels on their Ultra Facial Cream, $46.50 -- available this month only. These special designs were created by eco-conscious celebs Alanis Morissette and Zachary Quinto, who were asked to depict their vision of social responsibility. And net proceeds will benefit Recycle Across America, an environmental non-profit organization.

Kiehl's pledged to donate $50,000 that will fund the creation of 64,000 standardized recycling labels for K-12 schools in the US. Why labels? Studies show that when school districts are consistent in marking recycling bins, recycling rates increase more than 47%. Recycle Across America's focus on early education is in line with Kiehl's ongoing commitment to children's well being, according to the company president, Chris Salgardo.

This isn't Kiehl's first involvement in the green movement -- the brand has raised over $500,000 for non-profit environmental organizations since Earth Day 2009.

So, buy a great product with pretty, celeb-designed packaging, and help the planet -- you can't go wrong.