Posted by Total Beauty on 10/31/12 at 02:22PM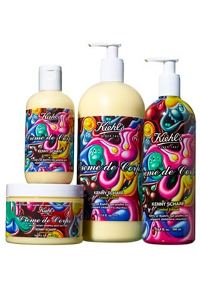 Every year we all look forward to the holiday beauty collections. Come November, companies start launching their prettiest packaging, best deals, and humongous palettes that are truly jaw-dropping.

While most of the time, buzz surrounds those mega makeup sets, I secretly get gleeful for one annual collaboration: Kiehl's limited edition Creme de Corps Holiday Collection. Each year the beloved skin care brand pairs with an iconic artist to create awesome vanity-worthy labels for their lotions and creams (this year it is with Kenny Scharf). The designs are fantastic, but the real reason I love this special collection is that 100 percent of the net profits go to RxArt, a non-profit charity that places original fine art in patient, procedure, and examination rooms. I like to…  Read More »


Posted by Total Beauty on 10/29/12 at 04:38PM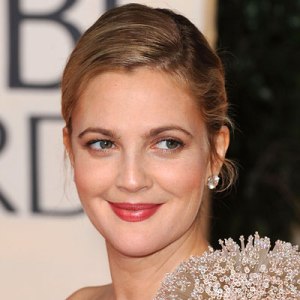 Child star, director, and now . . . beauty guru? That's right, according to reports new mom Drew Barrymore is already busying creating her own makeup collection with Walmart.

Going on her fifth year as a spokesmodel for CoverGirl, it seems fitting that Drew's own cosmetics line would be sold at a purse-friendly price point. The collection will be sold exclusively at Walmart and is set to launch early next year once her contract with CoverGirl ends in January.

While the details of the collection are still in the works, the actress is said to be collaborating with Italian cosmetics supplier, Intercos, to make the products "from scratch." We're guessing smoky eye shadow palettes and dark berry lipsticks are sure to be included.  Read More »


Posted by Total Beauty on 10/26/12 at 01:59PM
Thanks to one particularly talented dancing horse, this may be the coolest and most artsy nail polish commercial, well, ever.

OPI's first video promotion portrays a dance-off between four women and a black horse named Lady in Black. Each woman, performing a different style of dance, represents the four different colors in the "Instinct of Color" collection: Pink-ing of you, a ballerina pink; Red My Fortune Cookie; a fire-engine red; Need Sunglasses, a super-bright yellow; and No Room for the Blues, a pale baby-blue. But to top it all off, Lady in Black also has her hooves painted to match each of her competitors.

Regardless of whether or not this short film makes you want to buy the collection, this video is certainly a refreshing take on viral beauty advertising. Check it out.


Posted by Cinya Burton on 10/25/12 at 08:00AM


Posted by Total Beauty on 10/24/12 at 04:00PM
We're going to go out on a limb and say, even if you're not a Twi-hard, you'll enjoy Essence Cosmetics' new vampy makeup collection.

The "Twilight"-themed set has everything you need to look like Kristen Stewart's body double -- which, vampire or not, translates to stunning. Although this launch may scream tween everything from this 15 piece collection is adult-friendly.

Take for example, the deep red lip gloss and sparkling gold highlighter, which could have come straight from a fancy department store brand. So if you're on the hunt for a trendy statement lip color or yes, just a gift for your Edward-obsessed niece, check out this kit at your nearest Ulta starting in November (the final "Twilight" film hits theaters November 16th).   See more »