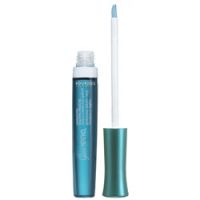 Bourjois Fresh Kiss Minty Lip Gloss
As low as
Editor's Rating & Review
"Ultra sheer, shiny lips" is a close-to-perfect description of this long-lasting glossy import. The smooth-gliding brush takes a single coat to keep lips -- and anything it touches -- shiny (even after a drink or two). The menthol tingles briefly after application (although nothing like a lip plumper) and the light blue tint is nearly sheer from tube to the lip, which makes your teeth appear slightly whiter. But don't toss your Altoids just yet. The gloss isn't exactly the "fresh breath sensation" it claims to be.
Reviewed by Kristen on 09/21/2007

How we review products
great!

this product gives you great shine that last quite longer than alot of others.

love!

great gloss. I have the mini one that goes on your cell phone...love it. i live in dry nevada, and even when your lips are dry and painful, it doesn't sting when you put it on. plus, it's minty fresh! not sticky or gooey. lovely!

Back
to top