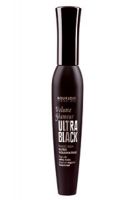 Great!

This is an awesome product. The price is right too. If you ever see this brand around do not pass it up if you have the money because it really is a great deal. It will be one of those products you come back to over an over again. What does it do? More like what does it not do. It won't break your piggy bank and it won't make you frown when you look in the mirror!!

Glamorous

I've been using it for a while and I liked it a lot. It's not clumpy and doesn't flake. Lashes look tinted but you can put multiple layers for the fuller body. Just now I replaced it with a cheaper one.

I don't undertand this mascara

OK So for many months, I have been reading many great reviews about just how perfect this mascara is. And, it is very hard to get. So, I put if off, purchased other mascaras, but at the back of my mind, I knew someday I had to get this mascara. Volume, waterproof, black, curl. Sounds too good to be true, right. Well, it certainly is. I finally ordered it. Came all the way from London. I live in N...read moreJ. I waited. I waited. It arrived! It has been 6 days of wearing it now and all I notice is the black dots above and below my eyes. How embarrassing!! It is not a volume mascara. It is an ordinary black mascara that has a lot of hype. I suggest not buying into the hype. I do not understand this mascara. Does not curl my lashes. What I do understand is why it is no longer made and not available in the US.

Back
to top