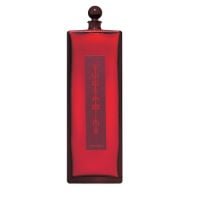 Royalty!

The bottle is just as beautiful as the product inside. Try this very old secret of beautiful japanese woman!

Great product!

I don't have much to compare this to. Historically I've been wary of toners but I was given a bottle of this and I can confidently say I get it now. After cleansing I apply this before oil and moisturizer and it really does make a difference. My skin is remarkably softer and feels cleaner for longer. It doesn't feel like it has much alcohol in it as my face has never felt dried out after applying. The bottle is freaking beautiful and the light scent is really makes this a pleasure to use.

Mysterious, Yet Probably Effective

This is a luxurious face oil that has been around forever and makes you feel as if you have bought an ancient beauty secret. Mysteriously packaged, it conjures up old world beauty from Asia that must be miraculous. And I have read good things about it in Allue. That the oils really do work. I just can't fit it into my routine. I have gone the route of retinols that seem to have more science...read more behind them. So, while I like this product, AND it doesn't cause any allergic reactions, many of Sheseido's products DO have too much perfume and I cannot use them. So, I can't create a regimen with Sheseido products that includes this oil. But if you can, then DO use this product.

Back
to top