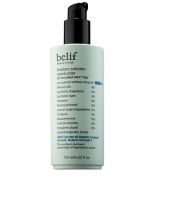 Belif Problem Solution Green Moisturizer
Perfect for oily skin

This moisturizer was perfect for me. Super lightweight and natural. I loved the herbal, spa-like scent. It provided the right amount of moisture without making me greasy.

Lightweight Moisturizer

This is a really lightweight moisturizer that absorbs super fast. I put this on and it was completely absorbed two minutes later. It gave me just the right amount of moisture, and didn't leave my t-zone greasy (score). Great moisturizer. Love the scent too!

Back
to top