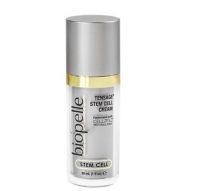 Biopelle Tensage Stem Cell Cream
Lightweight Dream

This is a nice moisturizer! It's lightweight, has a nice smell and hydrating to the face. It also absorbed fairly quickly and left my face glowing and smooth.

I Feel Fancy!

I have really enjoyed using this face cream! The only down side is the price, at $180 it's certainly going to be a rare treat to use it. It was certainly effective in noticeably reducing fine lines and wrinkles. It definitely lives up to the price.

Back
to top