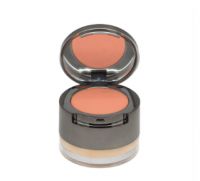 Bodyography Cover + Correct Concealer
Cool Concept; OK Coverage

Not bad. I liked the convenience of having a color-corrector and concealer in one package, but I did wish that the texture of the color-corrector was less tacky because I felt like I was tugging on my undereye area when applying it (possibly something that could be remedied by using a concealer brush?). Overall, coverage was fine, not amazing.

Color correcting for beginners

The idea and convenience of a two in one concealer made me want to love this more than I do. I found the color corrector dry and almost chalky. I don't bother trying to blend it. I just tap it on. The concealer I find to be somewhat sticky, and causes a lot of creasing. The coverage is OK. In the end, the two step process didn't hide my under-eye circles any more than any other concealer.

Back
to top