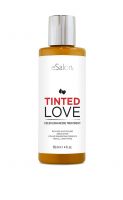 Happy with eSalon They made my day!

I have been coloring my hair for 42 years. In the past 15 years or so, the grey hair has been the biggest reason to start using hair color consistently again. The formula that was created for me was perfect. eSalon has just made my life a little bit easier because now I don't have to leave the house to get a great color. I just go to the mailbox. Thank you, Lisa Mings

Perfectly created for me

I love this product. Custom created color just for me and an application that gave me the absolute result I sought. Highly recommended. I will use again. Never thought I would change my tried and true color. But when I started having issues with the result, I knew a change was in order. I have been coloring my own hair with the same product for years. And generally happy with the result, I noticed...read more that now that I'm 50 my hair has changed. Esalon has give my hair back its shine and vibrancy.

Completely happy

I just can't find the words to express how happy I am with my color. I have been recommending eSalon to everyone I talk to. My hair feels so healthy and soft. And what impressed me most was the pleasant smell of the color. No awful ammonia that burned my eyes or made my head itch after 10 minutes. I am in awe of just how wonderful your product it. I have ordered the shampoo/conditioner as well as ...read morethe brow color and can't wait to get it in my next order. Than you so very much for your dedication to PERFECTION!!!!!!! I am one happy girl!! Everything I wanted in a hair color and more!