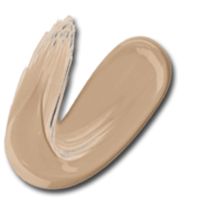 New York Color SMOOTH SKIN LIQUID MAKEUP
As low as
Not crazy about it....

I can't say I hate this foundation, but I don't really like it. There are a lot of cons to it, first, it's a pain to get out of the bottle. I always have to shake it and bang it against the table. I even added water to it and its still hard to get out. For the coverage, no matter how little I apply, my face looks caked and I hate the look of that. I still have it, but haven't used it for weeks now...read more. Maybe it's just my skin but it does not work well for me. The few other cons are that this stuff makes me break out and I mean BAD!! :( I know this because ever since I've stopped using it my skin has cleared up a lot so now I don't even need foundation, just concealer for uneven colored spots and undereye circles. I will not be repurchasing this again!!

Great product, great price

I've been using this makeup for a few months in the shade Nude. Just like mascaras, I've tried so many foundations. I'm always looking for that typical flawless result with a dewey finish. Foundations either make me look like an oily slick or break me out, this does neither. I found this at Walmart for around $3. It really has impressive results for how cheap it is. It's a pain in the butt to try ...read moreto get out of the bottle, I have to keep it upside down in my makeup organizer and beat it against my palm. I apply with my fingers and blend it in with a flat buffer brush. It gives me great coverage that's buildable. It covers my acne scars and it's a great shade match! It doesn't make me anymore oily than I already am, but I set it with some Maybelline pressed powder and I can last a few hours without touch-ups. It's definitely a product I will be repurchasing. Fix the stubborn packaging though NYC!