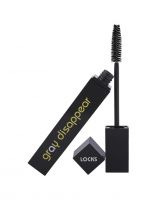 Generation Klean Gray Disappear
As low as
shipping fail

3 weeks for shipping? really? try buying on amazon, do not buy direct from generationklean

Review subject

Best product EVER! I love that I am spending much less money at the salon for root coloring and that this product is free of harmful cancer-causing chemicals. It is so easy to use and great for last-minute, running-out-the-door touchups.

Gray Disappear

I absolutely love this product. I have been using Gray Disappear for quite some time and it prolongs my visits to the salon by weeks and weeks! The fact that it is free of parabens really makes it one of my favorite hair products!!!