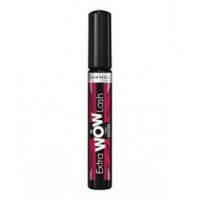 not the best mascara

First of all, the brush isn't very good. The formula is very clumpy and causes my eyelashes to stick together. It only works well for me when i wipe off a lot of the mascara off of the brush.

nothing special

for the 4 dollar price tag, u cant expect much. i dont like the design of the brush, it tapers at the end but was not designed great, so its not the best at catching the small lashes on the ends. The mascara clumos up at the tapered end and u have to wipe it off before applying. Once its on, it looks fine, nothing dramatic, but does help with lengthening, although it seems to make my lashes look a little mroe sparse..

It's awesome!

I ran out of this really fast but I guess that's to be expected due to the price. I would compare it to the Illegal Length mascara by Maybelline, they both work well. My lashes look longer and fuller without looking too clumpy which I hate. I'm pretty picky when it comes to mascara and this one works fine for me! Great mascara for a great price! Highly recommended.

Back
to top