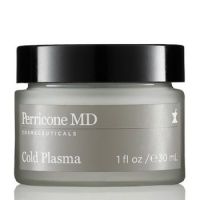 Not For Me

I decided to give the Dr. Perricone Cold Plasma a try and I don't like it at all. The smell really bothered me. The texture was smooth and easy to blend but, that's about all of the good things I have to say about it. For the crazy, crazy high price, not for me. I have wonderful anti-aging moisturizers for a quarter of the price for this.

Not worth the money

This moisturizer goes on like a gel. It feels kind of heavy on your face. I prefer a rich, creamy moisturizer. It did moisturize my face though, but I would stick to something cheaper.

You spent how much?!?!?!?

As far as results go- I DID receive pretty good results after just a few days, it sinks right in and isn't greasy/doesn't leave alot of residue on your skin. HOWEVER: I'm just not sure I could justify paying $150 Again - but I WILL use up what I have -- and if, after using ALL of it my opinion changes.... well, we'll see! (I gave it a 7 because of the high price, mainly).

Back
to top