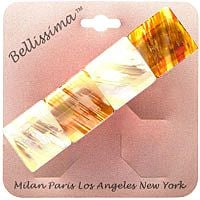 Bellissima Barrette
As low as
stylish

love this!

The Best Hair Product I've FoundReview subject

I have fine, soft hair. It is difficult to find nice looking hair clips that will not slip out of my hair. These work great. I love them.

Review subject

I love this product,, it is made in America YEA.. I look for good products made in America. And this is a winner. The clips are strong and hold my hair up great.. Thanks for making a Great Cilp in America.