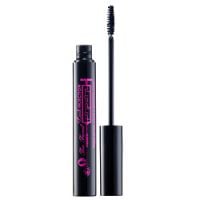 Lash Injection Pin Point

This mascara ROCKS! The brush is fantastic and it gets every single tiny lash. I always look like I have false lashes on after just one coat of this. It's not a very wet mascara, but if your tube is, wipe it off on paper towel first before applying. Also, curl your lashes twice before using this and you should love the results.

Too Faced Lash Injection Pin Point

This little tube is a miracle for me! I love the brush, it helps me get a most precise application and gets every lash. It removes easily, holds a curl, and doesn't budge until I remove it. I am in love! If you like tubular mascaras, you have to try this out. Itlasts for a good three months, and it doesn't go all clumpy or goopy, it's the best!

Best Mascara!

I love this mascara. It works so well for my lashes. After curling them, this mascara makes my lashes miles long and still adds volume. Seriously, when I wear this, people think I have false lashes on! I'm a huge fan of the small brush, it works so well!

Back
to top