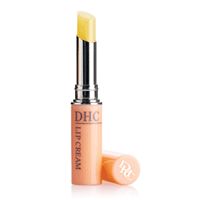 DHC Lip Cream
As low as
Bad

This lip cream is moisturizing but expensive.. Very small quantity and expensive .. And it has a very bad smell

Review subject

I wanna rate 10. course I really love it!! yea! it's a little bit expensive so I always waiting discount or good deal! when you use it before you sleep, and you will feel amzaing next morning!! One day I told my mother try it, and she feel great!! She is the product fans!!

Nice but a bit expensive

Fantastic lip balm - very moisturizing and colorless, flavorless, odorless. If I'm wearing a lip product during the day, I prefer not to use this though - it has an almost glossy finish, and while lipsticks and other glosses go over it well, they seem to "thin out" a bit if this is underneath, unless you wait long enough for it to sink in - I'm not usually that patient! It is a lovely lip treatmen...read moret to use at nighttime though, or when I am not wearing lipstick, but I think it is a bit pricey for the amount of product you get. Points for working beautifully, and for the elegant (for a lip balm) slimline packaging (though I'm not crazy about the peach color, but the packaging is quality) but I've found many other lip balms I like just as much, at twice the product for half the price. I'll toss this in my cart once in a while if I'm looking for a little extra to give me free shipping, or when I have enough points for a free product, but other than that I can't say I would buy this again, and use it on a regular basis.

Back
to top