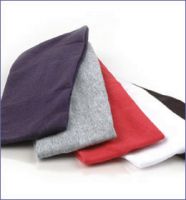 Scunci Knitted Headwraps
As low as
Scunci Knitted Headwraps

Both my daughter and I use these for everything from washing our faces to using them as a hair style for the day. We both have thick, heavy hair and these stay put. The material is amazingly soft and these are stretchy enough to fit most head sizes without be constricting. A great value as well!

Excellent Product

Unlike other hair bands, these don't slip. They aren't too wide or too narrow. They also aren't too tight on the head. They are perfect for working out or washing my face, but I find them a bit too casual to wear everyday.