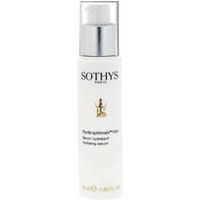 Sothys Sothy's Hydroptimale THI3 Intensive Serum
As low as
Sothys is the best

If you have a sothys spa near where you live, run don't walk there and have a facial! My sothys facial was so wonderful and this product is no exception. It absorbs into your skin like no moisturizer can. But don't take my word for it!

I love these products!

I went to get a facial twice at a spa that carried these products .I love the products from my facial so I bought the cleaner and moisturizer. I'll never use any other.

Back
to top