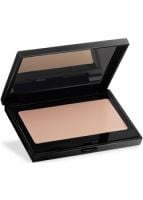 Great Make-up!!!!

As a make-up artist, I have used so many kinds of make -up lines and Merle Norman is by far the BEST MAKE-UP I have ever used!! Merle Norman is a high end make-up line that does exactly what it says!! Give it try!!! You will fall in love with this!!!

Review subject

My daughter and myself has used this for years and love it. They have changed the foundation to a small compact and a lot less foundation but the same price. Thanks Merle Norman times are tough enough without you almost doubling your profit.

THE BEST FOUNDATION EVER FOR DRY SKIN

I have also used this since high school and will never switch! I have extremely dry skin and have been told my a makeup consultant that I can sleep in this because it is so moisturizing. I "paint" it on my face with my index finger (kind of like finger painting). It will actually last longer if you do not use the sponge because the sponge absorbs more of the makeup when dabbing it in the compact and you run out quicker.