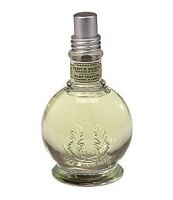 Le Couvent des Minimes Verbena Home Perfume
As low as
le couvent des minimes formula 310

I received this most amazing home air freshener as a Chistmas gift, but I cannot locate it in stores or catalogues. I love it! The lemony-verbena mist makes the senses soar and the gloom of a long sinter dissipate. It is a lasting invitation to enter the garden of happiness and float with angels on a spring day.

I love this spray!!!!

I love this!!! The scent is so refreshing and different from most home sprays. I bought two bottles two months ago and I am only half-way through the first bottle. I really really love this stuff! The packaging is lovely. I keep the other bottle still in the darling little box it came in out on my bathroom counter along woth matching soaps from Le Couvent des Minimes. I want more!

Back
to top