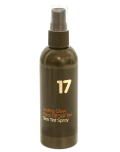 Boots 17 Lasting Glow Wear Off Self Tan Skin Tint Spray
boots 17 spray tan

why why why was this discontinued. I did manage to get a few bottles , but i am on my last One... has any one found a similar one..???... help please

gone

fab product been discontinued gutted

This was fabulous, where has it gone????

This skin tint was fabulous! It went on dark so you could see where to rub it in, was in a spray format so no greacy afterfeel and gave a natural tan which developed further after a few hours. Now its dissapeared from Boots and I can't find a replacement version. If anyone knows where it has gone or why or more importantly whichb other products are as good please post on here. Gutted!

Back
to top