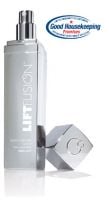 No results

No visible results and very expensive! I should have just gone straight to my dermatologist's office and saved my money.

really works

i used to work at Sephora and when a customer wanted to try this, we would put it on half their face and let them walk around for 10 min then check in the mirror. some of them looked like they had 2 different halves of a face! it seriously works. i gave it to my mom once and now, for every holiday/mother's day/birthday she asks me to get her a bottle. lol

Not a Facelift

Before my class reunion last summer, I wanted that facelift look without a facelift, so I bought Lift Fusion Face Lift to the tune of $140, but unfortunately, I can't give it a standing O. I didn't feel any of the benefits that were advertised, and cost per use was approximately $40.

Back
to top