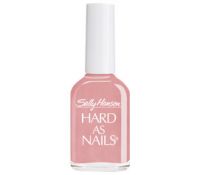 Don't expect much for 3 dlls.

I bought it full price for less than 3 dollars, so I guess I couldn't expect much. It starts to chip on the second day, eve with base and top coat. The variety of colors is pretty cool though.

Don't buy this, it will ruin your nails.

It never really seems to dry. I can still make an indent on it a couple of days later. The very worst thing about this is that IT TURNED MY REAL NAILS YELLOWISH. Blaa. Never using this again. It's not worth the 2 bucks.

VERY short-wearing

After 2 days of wearing it, it started to chip which shows how weak it is. Also took FOREVER to dry. I love their color selections though, just did not like the performance of this one.

Back
to top