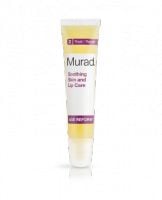 nice gloss

Lasts a long time and goes on easy. Not sticky, works great when lips are feeling very dry.

Miracle!

This stuff is a pretty big splurge for me, but I've bought it twice when the Colorado winter has totally dried up and destroyed my lips. It's the ONLY thing that has worked when that happens, which is how I can justify spending so much on it. It's got lanolin in it, and I wonder if that's what does the trick.

so - so

This has a nice consistancy, and really moistened my lips. But I am a lip-gloss/lip-balm junkie, and re-apply often. This is a bit pricey at $13.00/tube.

Back
to top