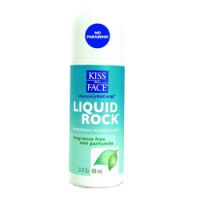 Love This!

I love this product! When I decided to go natural, I bought a few different brands. This one was my favorite. Going more natural takes some getting used to, especially after using such harsh anti-perspirants. Would definitely suggest.

Best natural deodorant

I will sometimes experience rashes and need to lay off chemical deodorants for a while. When I do, I use this. I prefer the patchouli scent, but will get the unscented to wear to work. It will not get me through high physical events, like a weekend of hiking in the summer, but will get me through an hour at the gym.

Pretty good natural deo

This isn't the best deodorant I have tried but it is pretty good. It comes in a few scents but I tend to prefer the fragrance free. It does take a minute or two to soak in, so I make sure to put it on early in my morning routine. It applies easily and all of the scents are pretty enjoyable. It isn't tough enough for extra sweaty days in my case but for general everyday use I find this works well. Not to expensive either.

Back
to top