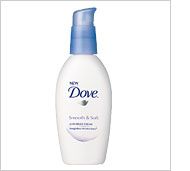 too light

This does a good job of making my hair feel soft. However, it's too lightweight for my frizz. My hair was a frizzball again an hour after I put this in.

Does not work

This product was recommended as a good product for frizz. After trying so many products I find that this did not work at all. Did nothing. Was mpt gppd fpr jaor amd dod mpt feel good on my hair. I am now using Rusk and it has been the best so far.

Didn't work for me

I was so disappointed with the product because I really do like Dove. This didn't tame my frizz at all. If anything, I had more frizz after I used it. It also weighed my hair down and made it tangle easier.

Back
to top