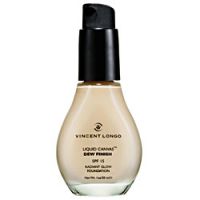 Wonderfel sheer, natural coverage

This is the best foundation I have ever used - best thing is I got it in the clearance bin at Ulta for five dollars! The foundation provided just enough coverage to even out my skin tone. My skin coloring is an olive shade that is very hard to match - I usually end up mixing a couple of shades, but the Sienna 10 provided for a perfect match. I stocked up on a few of these given the great price....read more Would recommend checking your local Ulta to see if they have your shade - especially if you have a darker complexion as there are usually plenty available.

Radiant Foundation

I love this foundation. Stays on all day and gives your face a radiant dew finish with concealing beautiful coverage. The product quality is of great value and well worth the money.

Too watery

I found this much too watery. I guess I like a thicker consistency but this didn't work for me although I think the quality is good.