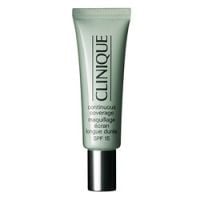 My old friend

Continuous Coverage, my old friend... I'm glad to see you back again! Tried to get a few years back and was told they were discontinuing. Needing good concealer I checked Clinique and yes! They brought it back... The creamy glow is a dead on match for me, but I like it best for concealer around the eyes. Moisturize first, otherwise this will be difficult to spread and it is possible to use too much.

Covers my scars and red marks

Been using this product for years. I am a concelaer nut :D I tried so many from High end to Low end brands and I always come back to this. I find it very creamy and provides full coverage. It can also be used as a foundation, but I tried it and did't like the result. I prefer to use it as a concealer. The tube can last you for a long time.

Great coverage

I liked this foundation, it's so very easy to apply with a perfect finish.. the only disadvantage is that there aren't many colours to chose from..

Back
to top