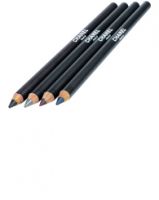 Great Pigment, Doesnt Last Long

Although I love Kohl Pencils.. they never stay on very long. They do have great pigmentation and are very creamy. They arent harsh along the waterline or lashline, but if you wear contacts or have oily skin, these might not last past 2 hours =( High price, but not quite worth it.

My favourite eye rim liner

Every morning before I go to work my daily ritual is to colour the bottom eye rims or tear ducts I'm not actually sure what they are really called. Anyway I need an intense black eyeliner that can do this as my eyes always produces too much water. This Chanel eyeliner glides like a dream, I only need to run it once across the rims and the colour comes on without any fuss. I love this eyeliner and...read more would not be able to live with out it. I think this is around 40 dollars where I am but it's definitely worth the price, It lasts me more than a year. The only issue I have with is I always have to check it and fix it through the day, but that's just my eyes. I have not tried other colours except for the black, I hope once I do they are just as great.

Good product

Doesn't smudge off and the tip doesn't chip/break off.

Back
to top