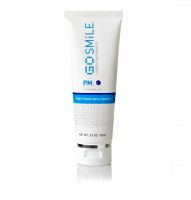 Good but a little over priced

Tastes good, feels clean, but over-priced because the whitening is minimal.

Amazing flavor!

I love this toothpaste for the unique lavender flavor, but I am not sure how much whitening it actually does. Pricey, but thankfully one tube can last quite a while!

Great for Oprah, So-So for Me.

This toothpaste was given to me as a gift from a friend who billed it as "Oprah's favorite toothpaste" - i knew I was in for a treat. You know she wouldn't waste her time with some crappy toothpaste. Well the first time I used it, I fell in love. It has a subtle, downright weird, lavender taste that just...works. It felt like my mouth was on a Caribbean vacation. When I found out the pri...read morece tag, my dreams were shattered. Oprah can afford to use this toothpaste on her dogs, but I guess I'll have to wait until next Christmas to experience this stuff again.

Back
to top