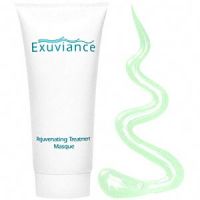 too sticky

I did not like this masque at all. It was really goopy and sticky when applying and never dried. I didn't notice any change in my skin.

very gentle, leaves you moisturized

This stuff smells nice and feels great. Plus it's fun peeling it off! When your done, your skin feels supple and healthy. Not an intense treatment though.

Great Mask and Not Drying

This peel off masque has a great fragrance and dries quickly. It made my skin feel clean, but not dry and without abrasive cleansers. I use it once a week for clean and clear skin.