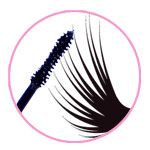 surprised me!

I decided to try this, figuring it wouldn't do anything but I definitely noticed a difference in the length of my lashes and I am very happy with it!

Doll eye not for me

Well.. it's better than the Lancome Doll lashes mascara but that isn't saying much. This adds some length but makes lashes spidery and doesn't add much volume. Doll eyed look really isn't for me.

Good

A solid mascara, lengthens and thickens slightly. I did not get the 'doll eye' effect you always see in ads but it was better than the average mascara.

Back
to top