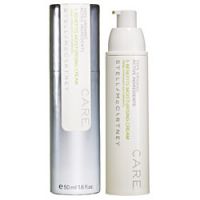 Stella

Rich & lustrous. Works well.

Expensive, but wonderful

I tried this product as a sample size, and loved it so much that I paid the high price to get the full size product. Not only does it smell wonderful, but it makes my skin feel soft and healthy. I also love the fact that I'm putting organic ingredients on my skin. I've used it for 5 months and am very happy with the results. My skin looks great!

Wonderful!

I used this last year, then switched to La Mer, but now I'm back- for good! La Mer was too heavy for me, so I thought I'd give my 5 Benefits another shot, and am I ever glad I did. My skin has never looked better- softer, smaller pores, and NO breakouts whatsoever. No more "grass is always greener" moves for me. This is my HG!

Back
to top