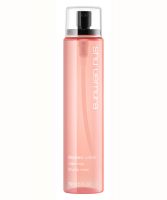 Fragrance Free

I use this as a toner with a cotton pad and it works well. It's gentle, soothing and effective. No stinging, irritation or reaction. I like the modern style bottle and it's sealed tight to maintain freshness. Only reason I will not repurchase is because it's owned by L'Oreal who tests on animals and I'm only using cruelty free products.

Calming and Refreshing Scents

The Depsea waters all have delightful, natural, refreshing scents which give an immediate sense of well-being when misted lightly on the face. Although they contain a wealth of minerals, there's no glycerin or sodium hyaluronate so, if you want something with more moisturizing properties, you need to look else where. What they do excel at is refreshing the mind and spirit. They are wonderful sp...read morerayed on at any time during the dog days of summer to cool and refresh or whenever you need a peaceful, soothing moment. The scents do not last, so you don't need to worry about them conflicting with your perfume.

Amazing but not really necissary

I really ended up loving this stuff. I got it in orange blossom and all though I was expecting more of an orange scent its pleasant and nice smelling. It really really does help your moisturizer go on better if you spritz before. I use it only in the morning since its pretty expensive and thats when I want my skin to look its smoothest. I don't know if its a coincidence but since I started using t...read morehis I have had no flakies (which I usually do since I use so many acne products) and have been getting a lot of compliments on my skin. :) Like others have said, I don't know if its an absolute necessity but I will keep buying in fact I just ordered rose and can't wait to get it!

Back
to top