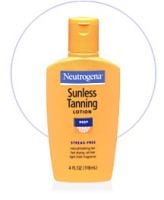 My Old Time Favortie

I just keep going back to this brand even after trying the high priced options. I just love it. It gives a California glow to my skin. My doctor even said "you have the prettiest skin color! Medium shade is my favorite color. If you're very fair you may want to go with the Light color option. You shouldn't just jump right into the "Dark" shades until you have a base color, or you'l...read morel just be dissappointed. Stick with a lighter color that blends and works with your skin tone and you'll be quite happy with this one.

Streaky Tan

I am a big fan of sunless tanners, but this one did not meet my expectations. The color didn't look natural and I had a hard time applying an even tan, because it was streaky, especially near my knees and elbows. This lotion doesn't dry your skin, but doesn't give it a great color either.

Not at all easy to use

I wish that it would go on tinted and would dry faster.

Back
to top