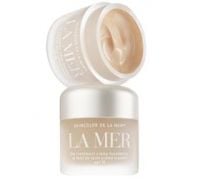 love the lovely match

Well, I have tried numerous foundations, from powders to liquid and I have found this one is one of the best. My skin is prone to adult acne I need some help in covering my skin issues .This cream foundation gives me the exact coverage I need without looking too heavy. I know it's quite pricey but believe me the jar lasts long time.

Feels lovely on but color shades are not accurate

I really wanted this foundation to work and while it feels wonderful after applied and leaves skin feeling very soft, hydrated and smooth; the color choices available are very limited and tend to run much darker (and pinker) than expected. I ordered the second to lightest shade ("Creme"), which I always do in other lines as I'm light with yellow undertones. Upon receiving my order, I wa...read mores floored - this color would be better suited for medium dark skin tones or those with a deep tan - in no way is it a "cream color" at all! Unfortunately, the lightest shade "Ivory" is for pink tones (according to the rep) and am willing to bet this too is much darker than the name implies. For the price of this foundation, one would think La Mer would offer a wider shade selection. I suppose this is what I get for ordering foundation on line. That said, if one could get a good color match, it is an outstanding product.

la mer foundation

this cream is very nice on the skin and looks flawless with good application. It leaves skin very soft and not dried out like other harsh makeup brands. I would recommend this to all my friends.