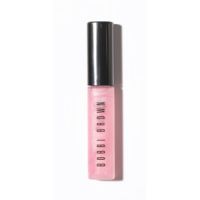 Sticky Stuff

I usually LOVE Bobbi Brown's makeup and will pay the higher department store price for it but this is one I will not try again. While I initially got excited by the colors I was very dissapointed. It did not last long-not surpising considering how thick and goopy it was. It flaked too-not very common in a gloss. There are much more economical glosses that do much better.

Bobby Brown Bightening Lip Gloss is a menace!

Bobby Brown Bightening Lip Gloss dries your lips into scaley cracks and peeling flakes. Among the flakes coming off your lips are patches of the color that is supposed to last so long.

LOVE Rose Sugar

I really love the color Rose Sugar. It's very flattering to mast skin types. The scent of this gloss is nice as is the size of the tube. It's really hard to get that last bit out though - that's frustrating. Of course, it's a little sticky, most lip gloss is. I love it and buy it over and over.

Back
to top