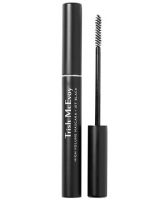 I'm reviewing the volume mascara

I believe there's also a curling mascara. Pros: Quickly gives you full thick voluminous longer lashes and easy to remove with just water and face cleanser - no mascara residue after rinsing off. Cons: But it doesn't curl straight Asian lashes (I use a small plastic lash curler to curl lashes after applying mascara). Cruelty Free brand.

You Can Cry IF You Want To!!

Perfect for anyone and everyone!!! Won't flake, smudge or budge until you want it to. When you wash it off, it will look like mini-tubes that were protecting our lashes and keeping us looking gorgeous ALL DAY!

Trish McEvoy mascara

Amazing volume, lasts all day without a touch up! I love the tubes...just add warm water to remove and it slides off your lashes in an instant.

Back
to top